LOCAL ACTIONS
The reusable bottle
Les Vins Pirouettes" brings together about twenty independent Alsatian winegrowers committed to organic or biodynamic farming.
Each winemaker grows the grapes on his/her land and makes the wine in his/her cellar. The label is a guarantee of quality, social link, know-how, and preservation of nature.
The reusable bottle has been part of the Alsatian culture for decades. This process, still very present in the beer world, had practically disappeared in the wine market. After 2 years of work and personal research on the container, the closure, and the type of paper… It is with Alsace Consigne that we met our local partners to start this adventure. The bottle represents 40% of the carbon footprint of a wine estate. Therefore it seems important to us today to find new solutions. The bottle represents 40% of the carbon footprint of a wine estate. Thanks to the consigne, the bottle could be reused several times. With a team spirit and collaboration, we have pooled our know-how in order to reduce our waste, preserve the environment and reduce our carbon footprint.
To participate :
– Buy our reusable wine bottles from our partners (see list below)
– Consume it as you like it.
– Bring them back empty to the nearest collection point of our partners.
– Collect your deposit and let's do it again!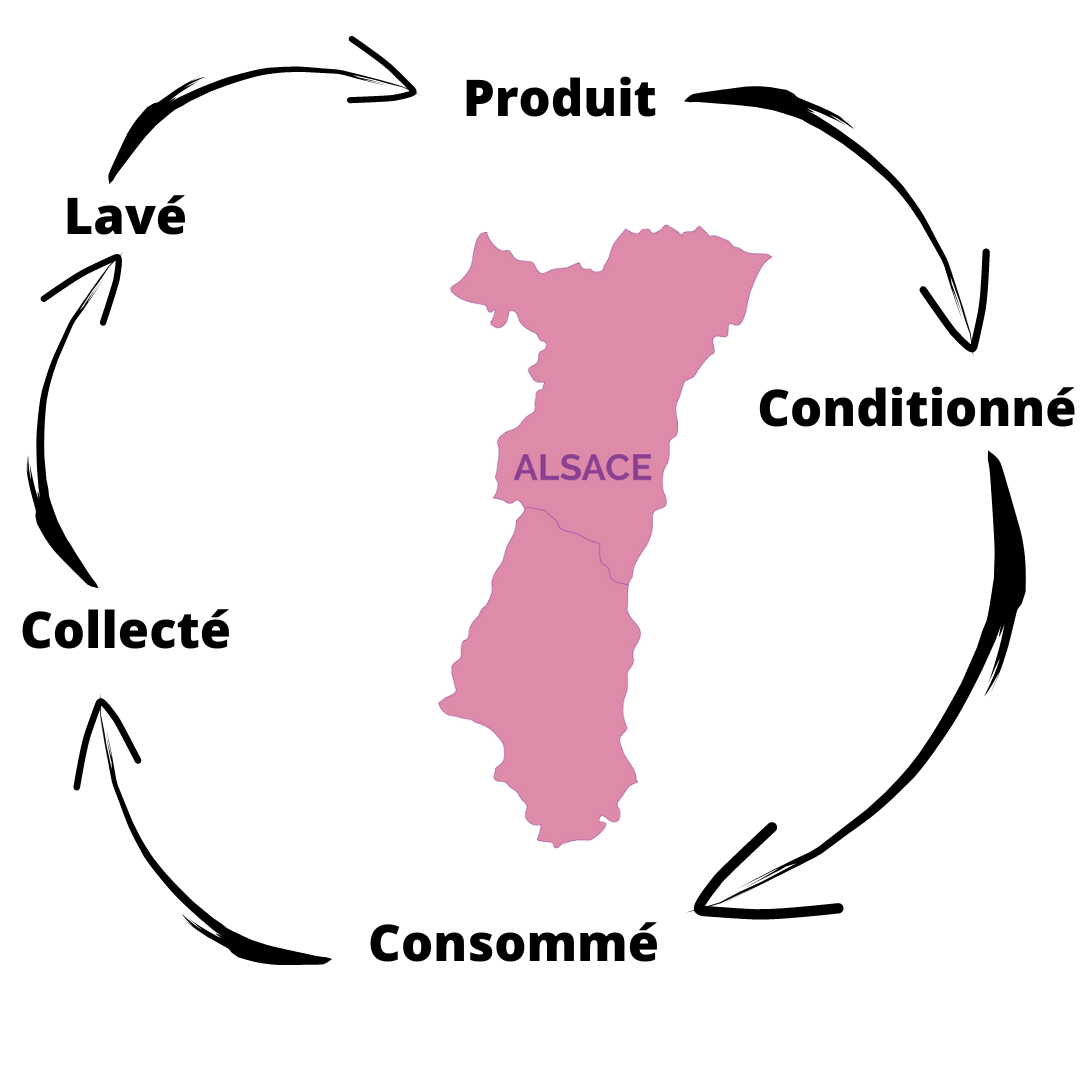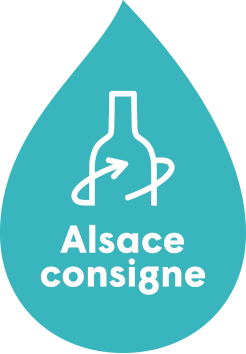 Where to find our reusable bottles in Alsace?
1. Le fourgon
🏢  8 Rue de la Verdure, 67640 Fegersheim
📞  03 52 80 03 30

@lefourgontournee
2. Yse Consigne
📨 contact@yseconsigne.com
📞 06 23 32 12 49

@yseconsigne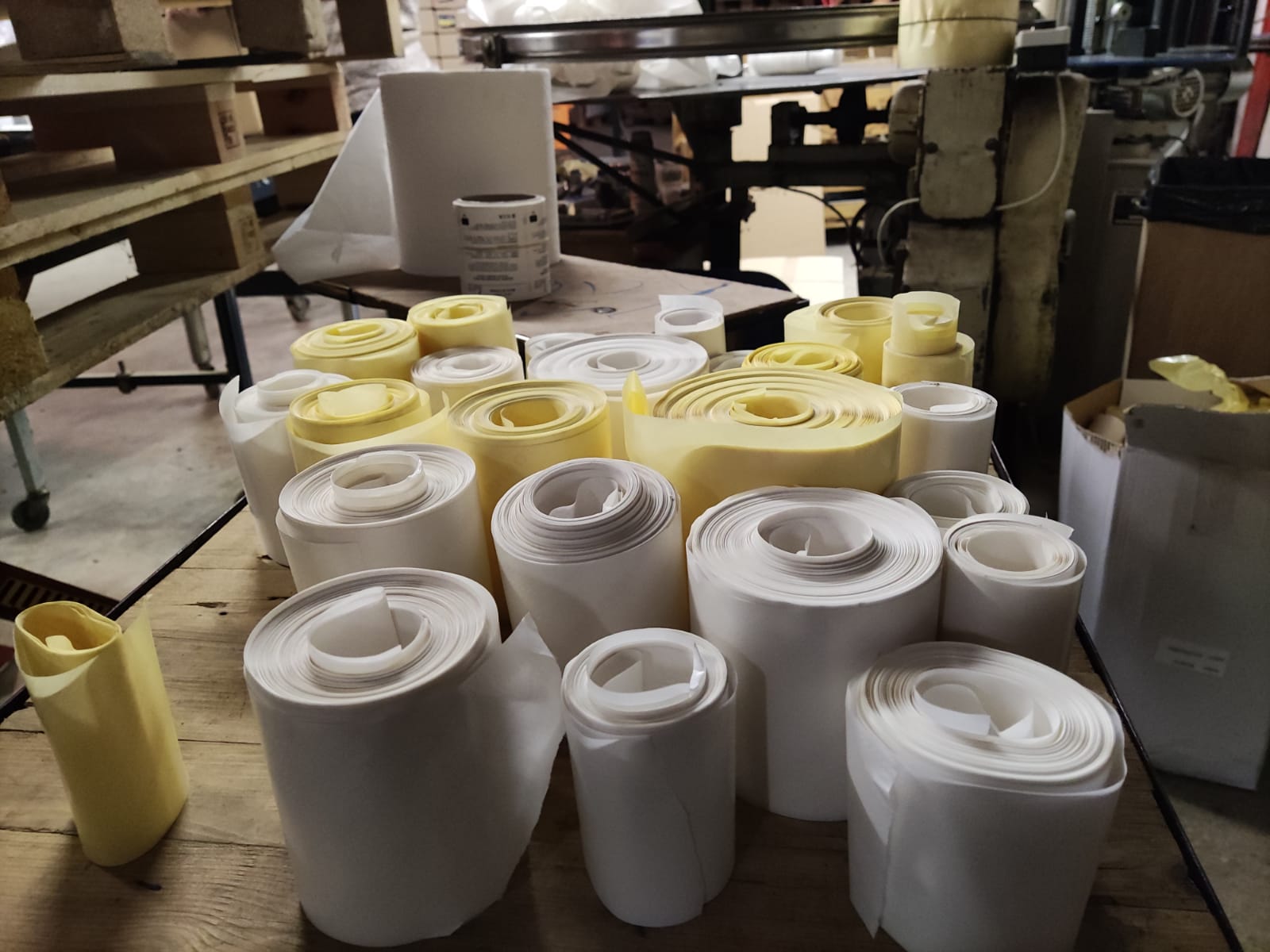 Glassine paper on which the labels are stuck before labeling the bottles. Labeling leads to high consumption of glassine which ends up in the dustbin. In France, it is 500,000 tons of waste every year! Always with the same will, Pirouettes has set up a glassine paper collection with the winegrowers of the collective and Alsace. The glassines collected by Les Vins Pirouettes are recycled in a specific way.